Photo Collages
A personalised photo collage is a unique way to preserve memories of the people and the milestones in your life. Our photo collages are designed specifically to meet your needs and are distinctive to you. They are great for home decoration and allow you to share those moments closest to your heart.
If you are having trouble looking for the ideal gift for someone special in your life then look no further.  A framed personalised collage or photo block is the perfect option . Any occasion or event can be accommodated. Be it birthdays, engagements, weddings, anniversaries, memorials, baby scans, first day of school. We have all occasions covered. They say a picture speaks a thousand words, imagine what a personalised collage would do! A photograph always makes for a great gift for those close to you. By gifting them a completely unique and personal visual gift you can go the extra step. You can give them something they can cherish for a lifetime.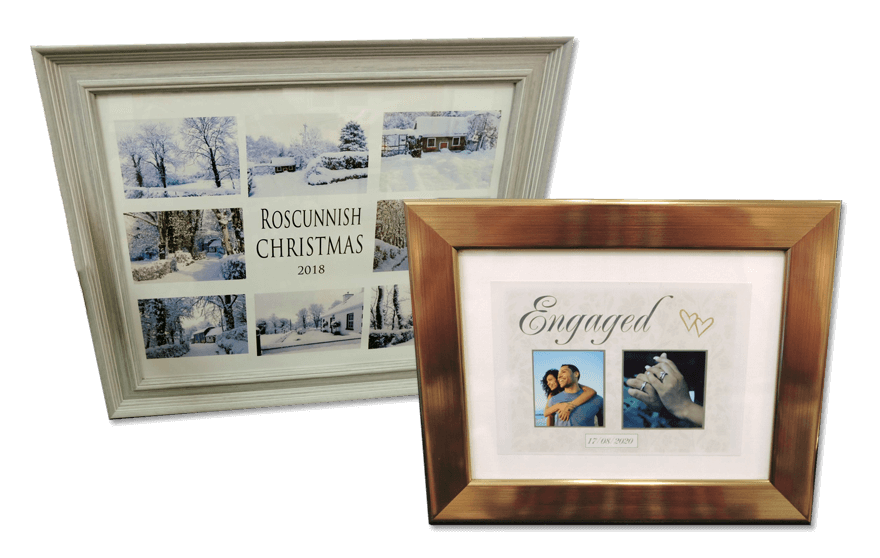 Size Options
Photo collages can be printed in any size from 6×4 print to A1 poster size. We can add a custom frame, put it on a photo block or print it onto a stunning thick wrap canvas. We can also send you a proof of your design before printing to ensure it's perfect.
If you have an idea in mind don't hesitate to contact us today. We look forward to creating beautiful mementoes for you and the special people in your life.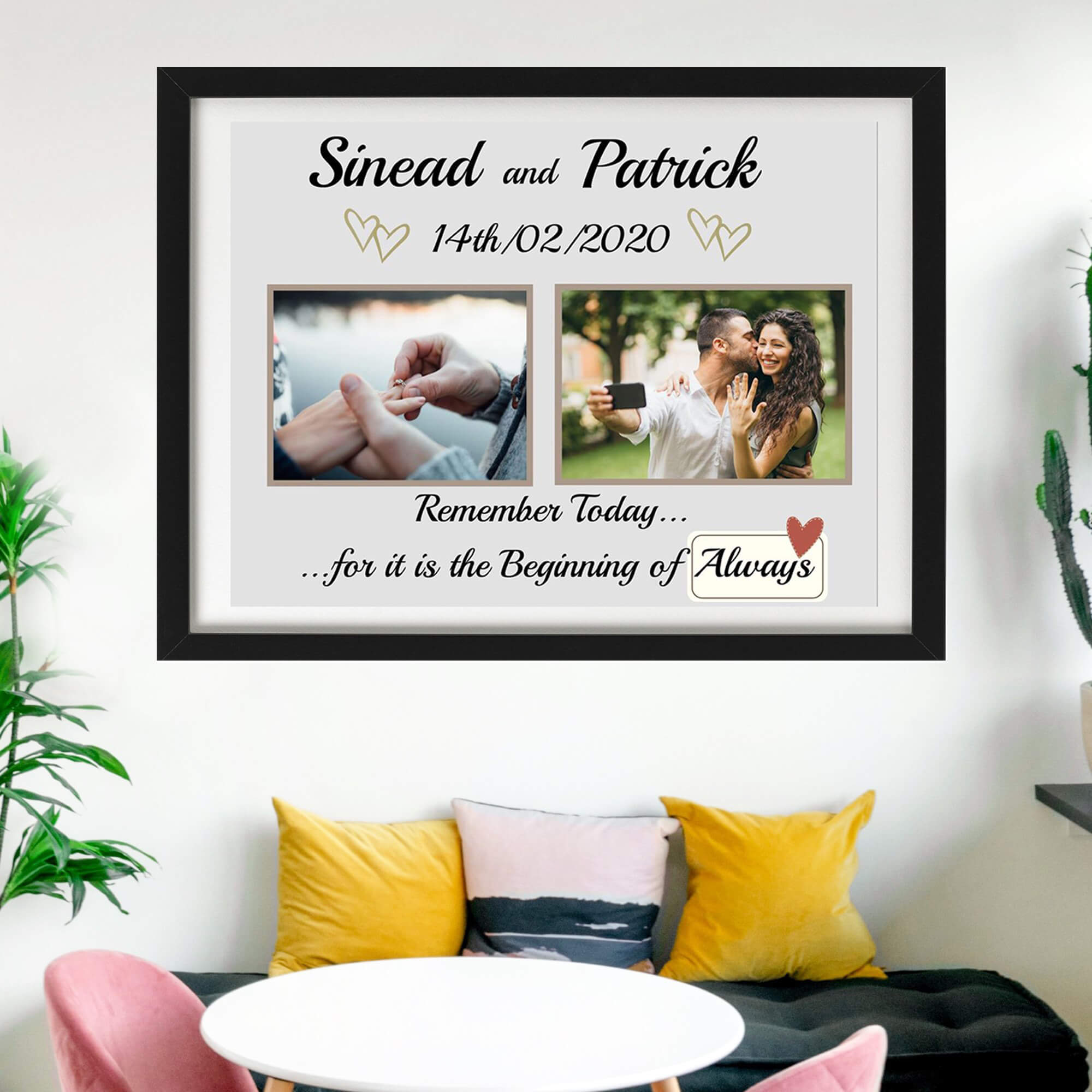 Designed For You
There are many apps available that can create a collage. However you cannot be guaranteed that they will fit your images correctly. In addition, apps often cut  important information out of your photographs. Here at Midland Photo Shop we have a team on hand to meet your needs. We can combine your photos together in a way that makes sense without losing anything important.
You can choose as many images as you like. We supply an array of beautiful backgrounds that you can choose from. If necessary you can also supply your own background. In addition you can let us know what captions and writing you want on your collage. If however you are unsure regarding content then don't hesitate to ask us for advice . All you need to do is leave your images and details with us. We will then meticulously create the perfect design to help you celebrate and commemorate life's most precious moments. Your design will be printed in high quality matte photographic paper or  Artist Grade canvas paper depending on your preference.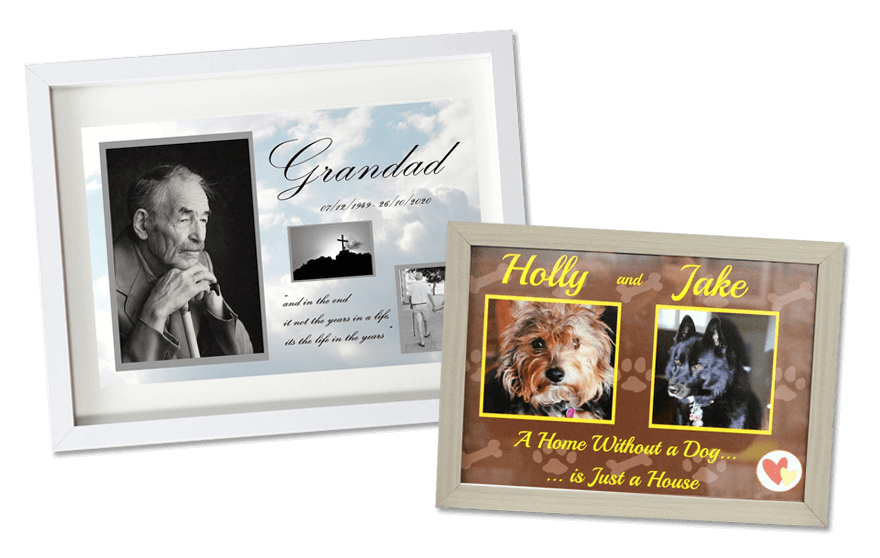 Other Products & Services