Preserve Precious Memories
Photo Albums – The best way to store your old photos and preserve your most precious memories is with a traditional photo album. You can choose between a variety of different photo album styles and colours in store. We have everything from sophisticated, classic and minimalist styles to the quirky and the unusual. Baby photo albums for boys and girls are also popular. Covering materials vary from high quality eco paper and plastic to faux leather.
Get in contact or pop in to our store today and choose the perfect album to keep all your special moments together in one safe space. They also serve as a great decoration for your home!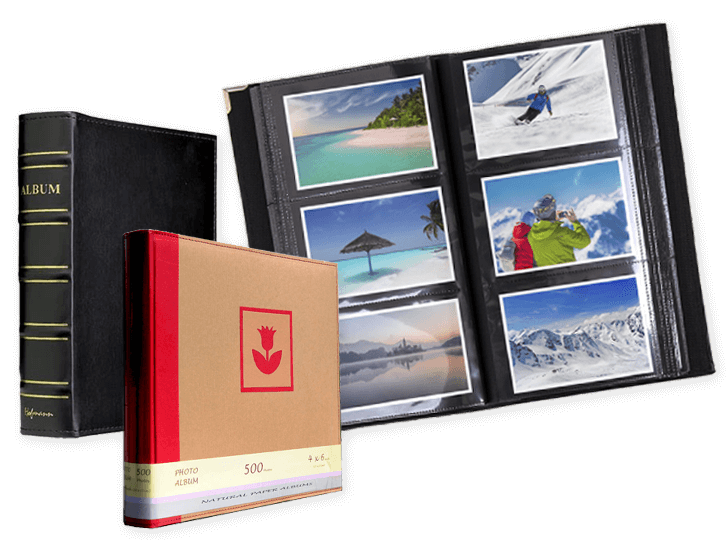 Photo Album Options
For something basic why not pick up a slip in album. These photo albums are available both with and without a memo writing space and hold either 6×4 or 5×7 photo sizes.
For something a bit fancier you can check out our stick in albums. They tend to be more elegant than your standard photo albums and fit a variety of different sizes which is ideal for people with older photos of varying dimensions. These can also serve as a great wedding album.
Slip in albums are available in various quantities including 200, 300, 400 and 500 photos. We also stock smaller albums in the slip in range ranging from 40 to 100 photos. Our Stick in albums tend to hold larger quantities, normally holding  400 – 500 photos.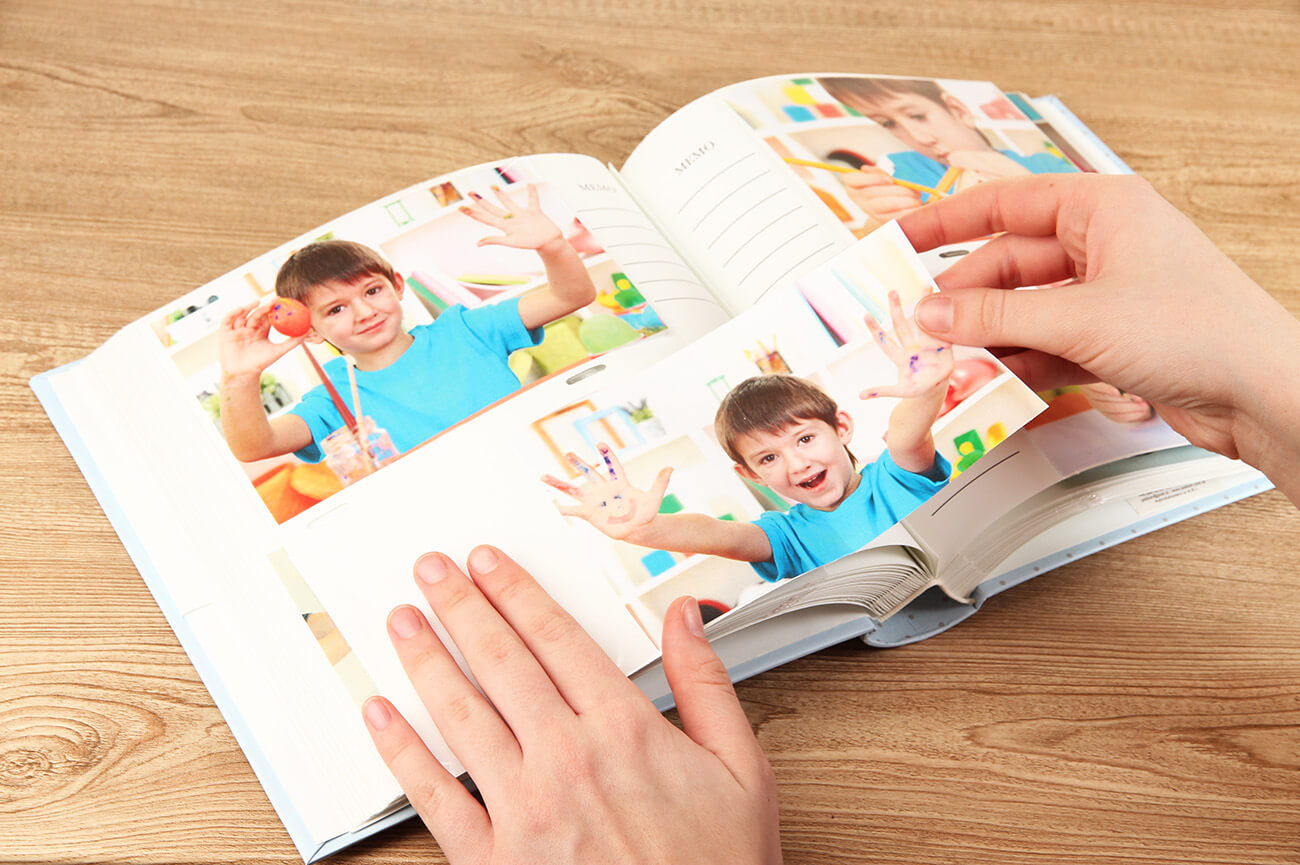 Ring Binder Photo Albums
For those who want to add different quantities to their photo collection over time a ring binder photo album is the ideal option.
These come with a stylised ring binder and self adhesive pop in sheets which can take a variety of photo sizes. anything from your smallest credit card size photo to A4 size can be stored in these.
We always have self adhesive sheets in stock so you can build up your photo ring binder album at your own leisure.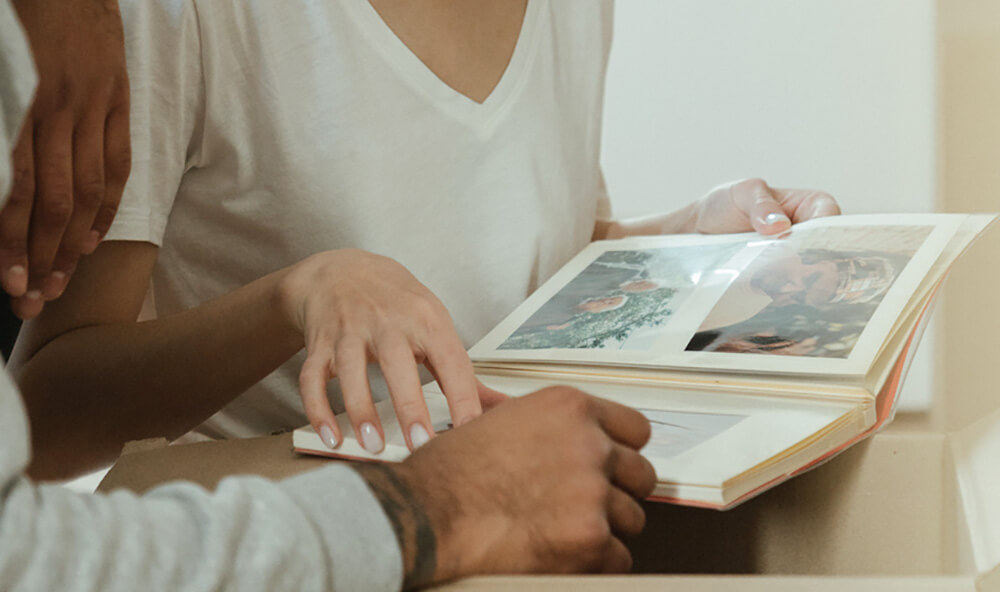 Other Products & Services