Meet The Team
We are a family-owned business based in the heart of Athlone. Our team have provided a professional, dedicated photo printing and gift service for over 40 years.
Our premises are open Monday to Saturday from 9.30am until 6pm and you can order anytime via our online store. Get in contact with our team today for competent and friendly assistance regarding any inquiries you may have.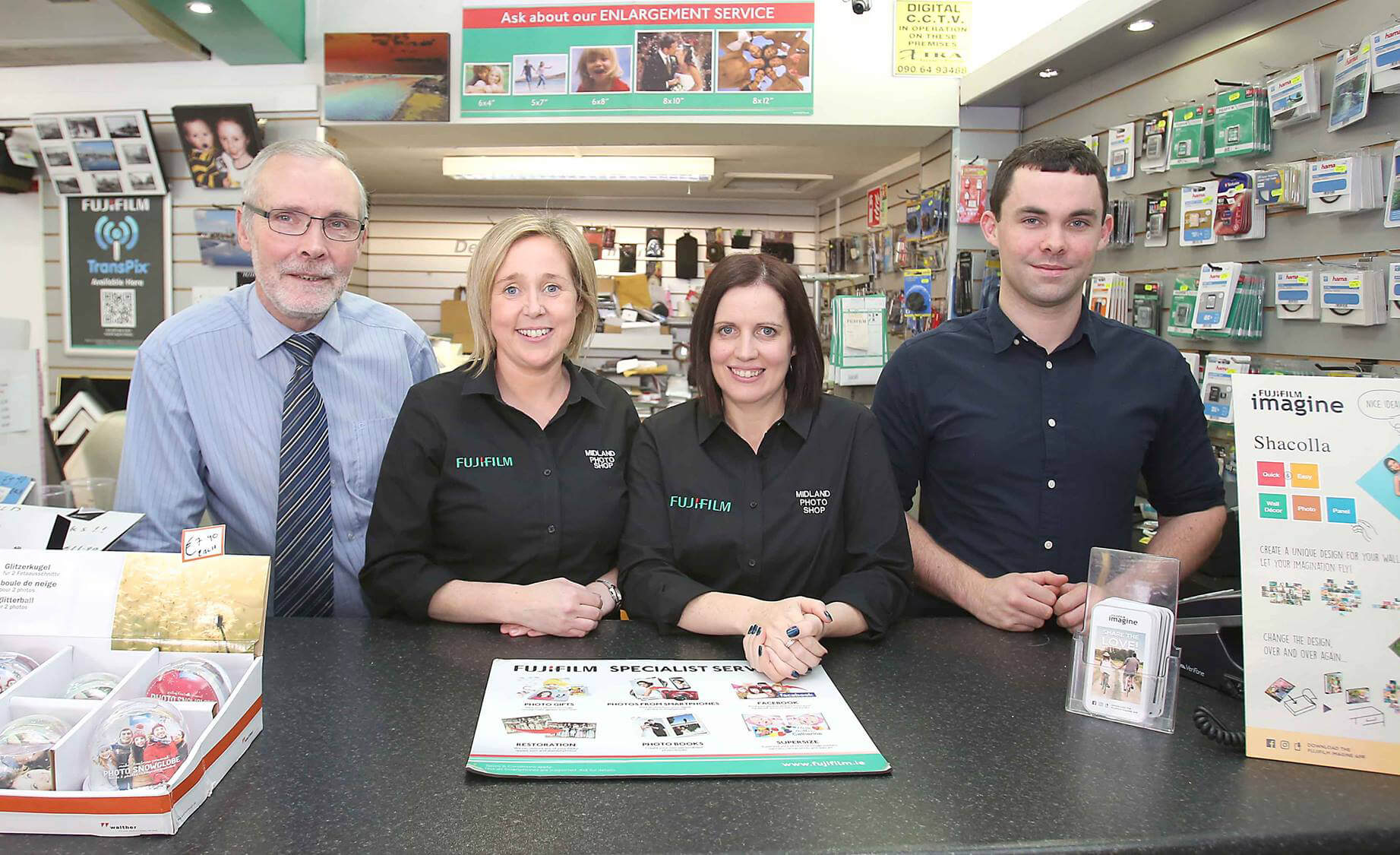 Our History
Midland Photo Shop was founded by Ted Clifford in 1978. Originally specialising in cameras, the store also offered a film printing service with a 7 day turnaround. The business has changed and expanded over the years. We now provide an instant photo printing service, an online service as well as a wide variety of gifts and products.
The Midland Photo Shop team now consists of Ted, his son Alan, Claire and Fiona.  We continue to adapt and keep up to date with current trends in an ever changing environment.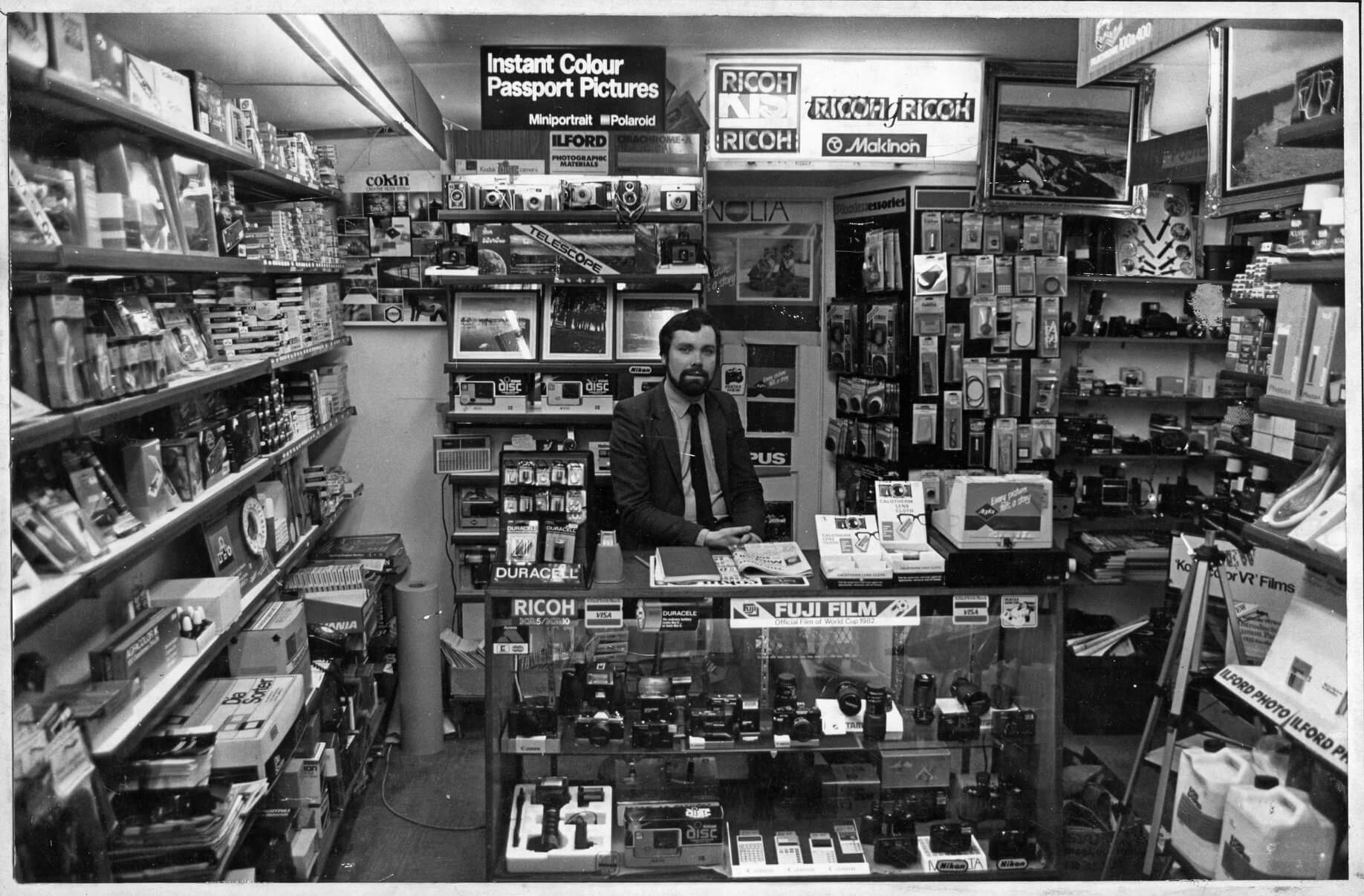 Everything You Need
Here at Midland Photo Shop we provide services for digital photo printing, framing and photo gifts. Using our technology you can order prints and gifts from your smartphone with ease and you need not hesitate to ask for our assistance.
We are one of the few stores in Ireland still providing a 35mm film printing service. We provide a variety of unique personalised photo gifts for every occasion and for home decor. No request is too much trouble.
We have a highly reliable passport and ID photo service available in store for all necessities and countries. We also stock a variety of photo related products including digital cameras, Fujifilm Instax cameras, specialised frames, photo albums, storage and a range of batteries.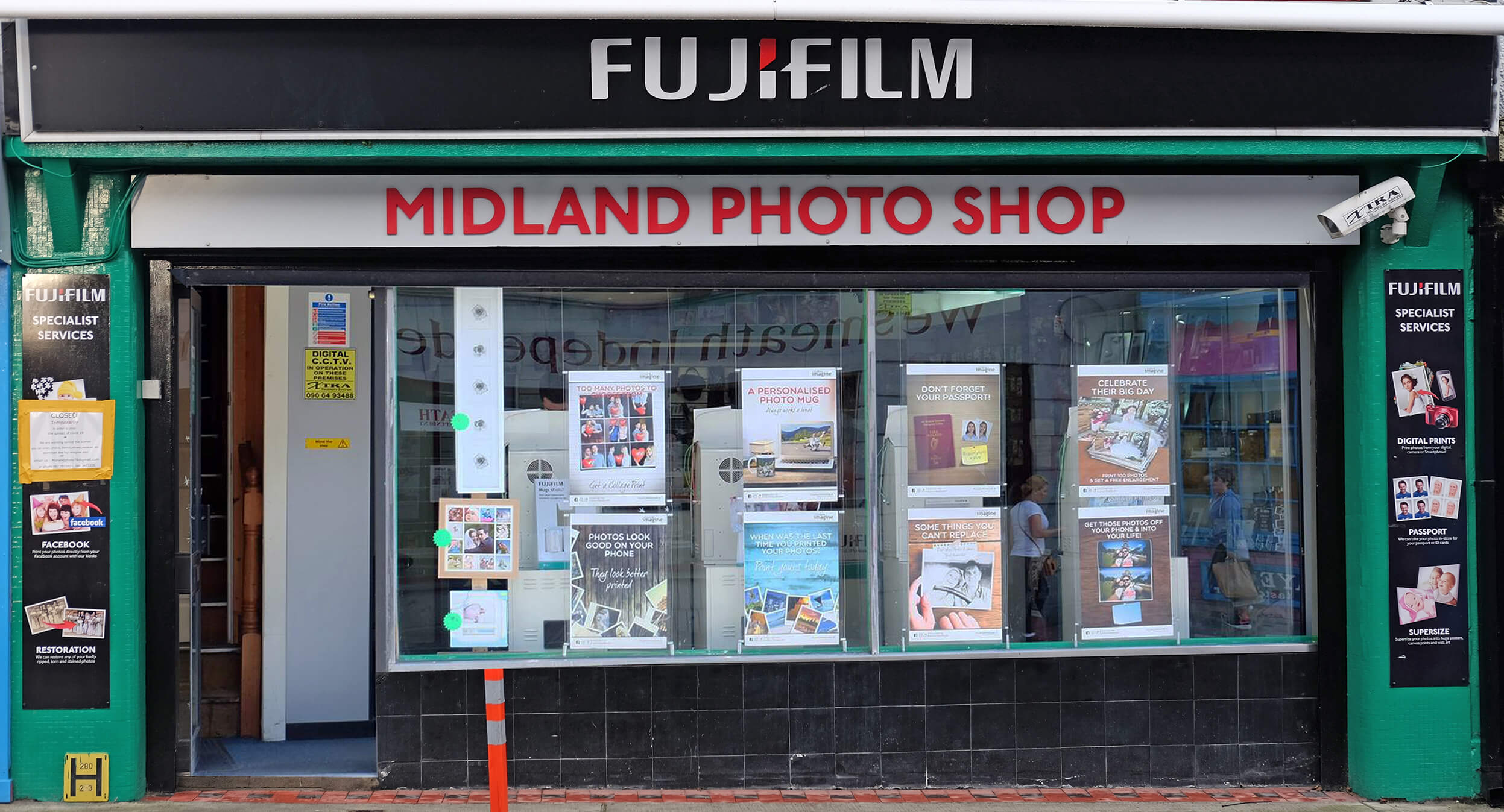 Ask Our Experts
We are here to help, whatever your question might be. Our team have been helping customers for over 40 years so why not get in touch. From cameras to camera accessories, photo prints to photo gifts, albums to canvases and everything in between, we got you covered.
Simply complete the form on this page and one of our team will be in touch.